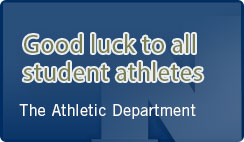 Boys Volleyball
LATE FEBRUARY 2018 UPDATE:
NCAA Men's Volleyball: #1 Long Beach State v. #2 UCLA is streaming live on Saturday, Feb 17 at 10:30PM on BIGWEST.TV
Pre-season informational meeting: Wednesday, February 21, 2018 at 2:45PM in NHS Cafeteria (Spring Sports forms distributed in Homeroom to student-athletes on February 13). Any NHS student interested in the Boys Volleyball program for the Spring 2018 season should attend this meeting.
Our
2018 schedule
is posted on our MaxPreps site. Link to our MaxPreps site:
www.maxpreps.com/high-schools/newington-indians-(newington,ct)/boys-volleyball/home.htm
Sand Volleyball court at Churchill Park: Try to utilize this hometown resource where you can play volleyball outdoors as long as the weather permits. Playing sand/beach doubles is one of the best ways to improve you overall volleyball game as both players must do every skill: serve, pass, set, attack, block, dig. There is no place to hide. Playing with only two players on a side will increase your range, court awareness and stamina. A fun, yet competitive, format is "King of the Court". You play a match partnered with each player in the foursome. In the end, there will be a King (the player who wins with every partner) or not.

|

|

Share