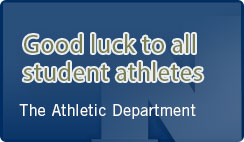 Boys Volleyball
2019
2018
2017
2015
2014
2012
CIAC CLASS M STATE CHAMPIONS
LATE AUGUST 2019 UPDATE:
A great way to stay involved with sport of volleyball during the Fall season at Newington HS is to be a manager with the girls volleyball program. Contact the NHS GVB coaching staff to see if there are any opportunities available.
Also, boys entering grades 11 or 12 are welcome at Sunday evenings (6:45-9:30pm) adult open play at The Den in Windsor thru August 25. You will need a waiver signed by a parent/guardian. Fee is $5 per session.
Sand volleyball court at Churchill Park: Try to utilize this hometown resource where you can play volleyball outdoors as long as the weather permits. Playing sand/beach doubles is one of the best ways to improve your overall volleyball game as both players must do every skill: serve, pass, set, attack, block, dig. There is no place to hide. Playing with only two players on a side will increase your range, court awareness and stamina. A fun, yet competitive, format is "King of the Court". You play a match partnered with each player in the foursome. In the end, there will be a King (the player who wins with every partner) or not.

|

|

Share