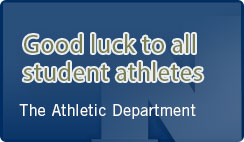 Boys Volleyball


Due to COVID-19 school closure, all athletics are postponed until further notice
2019
2018
2017
2015
2014
2012
CIAC CLASS M STATE CHAMPIONS
AUGUST 2020 UPDATE:
A new replacement volleyball net has been installed at the sand court at Churchill Park.
Summer is a great time to play FREE outdoor volleyball to improve your skills for the indoor game!
Sand volleyball court at Churchill Park: Try to utilize this hometown resource where you can play volleyball outdoors as long as the weather permits. Playing sand/beach doubles is one of the best ways to improve your overall volleyball game as both players must do every skill: serve, pass, set, attack, block, dig. There is no place to hide. Playing with only two players on a side will increase your range, court awareness and stamina. A fun, yet competitive, format is "King of the Court". You play a match partnered with each player in the foursome. In the end, there will be a King (the player who wins with every partner) or not.

|

|

Share