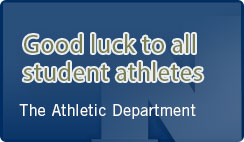 Boys Volleyball
2018
2017
2015
2014
2012
CIAC CLASS M STATE CHAMPIONS
MID-JANUARY 2019 UPDATE:
An informational meeting for the 2019 season will be held on:
Wednesday, February 20, 2019
2:30PM
NHS Cafeteria
Any NHS student interested in the boys volleyball program for the 2019 season should attend.
Springfield College is offering a player's clinic as part of the Morgan Classic men's volleyball tournament on:
Saturday, February 2, 2019
8:30AM to 1:30PM
Blake Arena
Springfield, MA
Google search Morgan Classic Players Clinic for information/to register
CCSU Volleyball is offering a boys volleyball clinic & play date on:
Sunday, February 3, 2019
1:00PM to 5:00PM
Detrick Gymnasium
New Britain, CT
Contact CCSU Volleyball assistant coach (shellg@ccsu.edu) for information/to register
Day 1 of the 2019 NHS BVB tryouts is on Saturday, March 16.
Sand volleyball court at Churchill Park: Try to utilize this hometown resource where you can play volleyball outdoors as long as the weather permits. Playing sand/beach doubles is one of the best ways to improve your overall volleyball game as both players must do every skill: serve, pass, set, attack, block, dig. There is no place to hide. Playing with only two players on a side will increase your range, court awareness and stamina. A fun, yet competitive, format is "King of the Court". You play a match partnered with each player in the foursome. In the end, there will be a King (the player who wins with every partner) or not.

|

|

Share