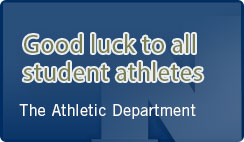 Boys Volleyball


2019
2018
2017
2015
2014
2012
CIAC CLASS M STATE CHAMPIONS
LATE FEBRUARY 2021 UPDATE:
IMPORTANT DATES regarding Spring sports:
Feb 22: Registration forms distributed in your homeroom
Mar 1 @ 3:00pm: Pre-season informational meeting via Google Meet
Mar 1 thru Mar 25: Spring Sports registration (ONLINE) and submit pay-to-participate check to Athletic Office
Mar 23: Sports physicals offered in NHS Nurse's Office (must sign-up by Mar 16)
Mar 27 (Saturday): First Day of Spring sports tryouts/practice
IMPORTANT MESSAGE from Newington Public Schools:
***New COVID Guidelines to Return to Play***
Go to Newington Athletics home page, then Click on:
NPS COVID SPORTS RTP Protocols
FYI, there are NCAA D1, D2 & D3 and NAIA men's volleyball matches being live-streamed free. Check out http://offtheblockblog.com/. Here you will find direct links to live video of MVB matches happening each day.
The winter months are also a great time to increase strength and improve conditioning for Spring sports. Newington Athletics is offering this virtual training program to NHS student-athletes: http://strengthandconditioning.newingtonathletics.com/Content/Strength_and_Conditioning.asp
Sand volleyball court at Churchill Park: Try to utilize this hometown resource where you can play volleyball outdoors as long as the weather permits. Playing sand/beach doubles is one of the best ways to improve your overall volleyball game as both players must do every skill: serve, pass, set, attack, block, dig. There is no place to hide. Playing with only two players on a side will increase your range, court awareness and stamina. A fun, yet competitive, format is "King of the Court". You play a match partnered with each player in the foursome. In the end, there will be a King (the player who wins with every partner) or not.

|

|

Share