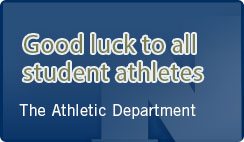 Boys Volleyball
Preseason Boys Volleyball Meeting Wednesday 2/22 2:35 pm Cafe
Varsity sports contests will be live streamed on the Newington High School YouTube Page, when available.
Visit and subscribe at http://youtube.com/newingtonhighschool605 for all of your Nor'easters Sports Coverage!
2019
2018
2017
2015
2014
2012
CIAC CLASS M STATE CHAMPIONS
2021 CCC WEST & CCC TOURNAMENT CHAMPIONS
2021 CIAC CLASS M STATE FINAL
Up to 165 photos from the 2021 State Final can be viewed at our MaxPreps site by clicking on link below:
WEEK 12 & POST-SEASON:
Thursday, June 8: CIAC State Finals @ Newtown HS: Class M @ 4:30 Class L @ 7:00
Saturday, June 10: CHSCA Rising Star & Senior All-Star Games @ Maloney HS: Rising Stars @ 4:30 Senior All-Stars @ 6:00
Sunday, June 11: NHS BVB Picnic @ Churchill Park (Newington): 1:00pm-? Please return ALL school-issued uniforms in order to receive your awards.
Tuesday, June 20: CHSCA All-State Boys Volleyball Banquet @ Aqua-Turf (Southington): 6:00pm
FYI, check out http://offtheblockblog.com/ for year-round coverage of men's collegiate and international volleyball. There are links to watch livestreamed NCAA D1, D2 and select D3 and NAIA college matches.
Sand volleyball court at Churchill Park: Try to utilize this hometown resource where you can play volleyball outdoors as long as the weather permits. Playing sand/beach doubles is one of the best ways to improve your overall volleyball game as both players must do every skill: serve, pass, set, attack, block, dig. There is no place to hide. Playing with only two players on a side will increase your range, court awareness and stamina. A fun, yet competitive, format is "King of the Court". You play a match partnered with each player in the foursome. In the end, there will be a King (the player who wins with every partner) or not.

|

|

Share